Sheffield Walking Group
Sheffield Walking Group
Social Events
What's your thing: Music? Dining out? Day-trips? Clubbing? Pub crawls? Theatre? We hope that you find something in our socials programme that grabs you, whatever you're into. Come along and meet other members of SWG in a new and friendly environment - without walking boots on for a change!
Contacts & Booking
Jenny and Amanda plan the social events. To reach them, call or mail:
Mail them at This email address is being protected from spambots. You need JavaScript enabled to view it.
(They are not expected to text/call you back, so if you have any questions call and speak to them).
Some socials can only be booked from a date specified by speaking to the social sec. taking the booking.
Booking is only guaranteed when the payment has been received by the social secretary. Please see the Booking on Socials page for more information.
Cancelled
Cycling round Ladybower
Start: 10:00
End: 01:00 (approx)
Location: Open in map appFairholmes Car Park
Derwent
Bamford
Sheffield
S33 0AQ
Cost: Only cost is bike hire, see below link for prices.
Contact: Hafiz - 07901825487
Fancy a leisurely cycle around the very scenic lady bower with our lovely Hafiz. If you have your own bike than bring it along but if you need to hire a bike then you can do so directly with Fairholmes cycle hire. Important: You may be best booking in advance to avoid disappointment as they often run out on good weather days.
If you have any questions please contact Hafiz as soon as possible.
Prices - http://www.peakdistrict.gov.uk/visiting/cycle/cycle-hire-centres/cycle-prices
More info - http://www.peakdistrict.gov.uk/visiting/cycle/cycle-hire-centres/derwent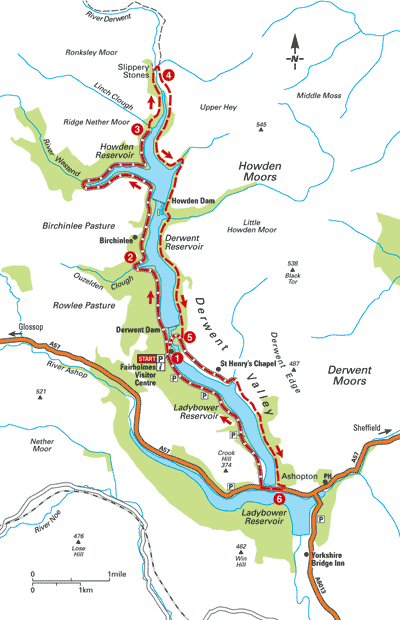 New Members' Meet Up / Pub Meet
Start: 19:00
End: 23:00 (approx)
Location: Venue TBC
Contact: Alan Crisp (07486897471)
New members - come and find out more about the group from 7pm when it's a little quieter! No worries if you come a little later. 
Existing members - see you from 8pm.
Farewell Bowling
Start: 19:30
End: 22:00 (approx)
Location: Hollywood Bowl
Centertainment
Broughton Lane
Sheffield
S9 2EP

Cost: £14.55
Contact: Bryn (07958446629)
The very first social I organised as Social Secretary was Bowling. So I thought I'd organise bowling again as my final social as Social Secretary.
8 spaces available.
£14.55 for 2 games.
To sign up message Bryn and pay into SWG account.
Steel City Beer and Cider Festival 44
Start: 18:30
End: 22:00 (approx)
Location: Kelham Island Tavern
62 Russell Street
Sheffield
S3 8RW
Contact: James L (07906227357)
This year's Steel City Beer Festival is set to feature a large selection of locally-brewed real ales, along with a BBQ, live music and other entertainment. Come and join us at the Kelham Island Tavern at 630pm where we will have a drink and then make our way to the festival at Kelham Island Museum. Contact James to let him know you are going. https://sheffield.camra.org.uk/festival
Annual General Meeting
Start: 19:00
End: 22:00 (approx)
Location: The University Arms
197 Brook Hill
Sheffield
S3 7HG
Contact: Bryn (07958446629)
Join us at The University Arms for this year's Annual General Meeting where we say goodbye to the current committee and welcome in the new one. You will be able to vote for the candidates and also have your say on the issues that are raised on the night.
No need to book just turn up.
If you are interested in standing for one of the positions please email your name, membership number and manifesto to sheffieldwalkinggroup@hotmail.com.
To find out more about the positions available please go to http://www.sheffieldwalkinggroup.org.uk/about-swg/contact 
Cultural Meal - Turkish
Start: 19:30
End: 22:00 (approx)
Location: Zeugma Restaurant
146 London Rd
Sheffield
S2 4LT
Contact: Hafiz (07901 825487)
Zeugma is a Turkish restaurant located at the bottom of London Road in Sheffield and it is renowned for its high quality Turkish cuisine, friendly, relaxed atmosphere and great service.
Contact Hafiz before 10th October if you wish to sign up for this cultural meal. 10 spaces available. The link for the menu is below.
Long over due PUB CRAWL
Start: 19:30
End: 01:00 (approx)
Location: Open in map appAll Bar One
13-15 Leopold St
Sheffield
S1 2GY
Contact: No booking required just turn up. Dylan 07769215970
Join us for a good old fashioned pub crawl around our beloved city centre.
With the current committee standing down after an their year of contributions to the group and a the new selection of passionate volunteers in standing up to take up the task for 2018/2019. There are a lot of reasons to come along. Catch up with friends. Make new friends. Sample the delightful drinks available across a variety of bars. Maybe later on as the light dim down low and the music tempo rises get your grove on and dance the night away.
So, what do you say, you interested?
If so here are the deets peeps:
First pub: All Bar one, Leopold Street
Time: 19:30
Dress code: Smart Casual
Booking not required, just turn up and mingle!
ILLUMINATE THE GARDENS 2018
Start: 18:00
End: 01:00 (approx)
Location: Open in map appMeet at Tesco on Ecclesall Rd

Sheffield Botanical Gardens
Clarkehouse Road
S10 2LN
Cost: £9 - Ten tickets availible
Contact: Edwina - 07810686322
Spectacular lighting – fireworks – street food – licensed bar – and more! 
Wrap up warm and wander down to the beautiful Botanical Gardens on Friday 2nd November to marvel at the spectacular firework display with great company, drinks, food and more. Contact Edwina as soon as possible for tickets - Ten tickets availible!
Getting There: Meet Edwina at Tesco on Ecclesall Road at 6pm
Sheffield Botanical Gardens is situated between Clarkehouse Road and Ecclesall Road in south Sheffield. Access to the event will be through the entrance on Thompson Road (S11 8RB) or through the archway on Clarkehouse Road (S10 2LN).
Parking around the Botanical Gardens is extremely limited so attendees are encouraged to walk or use public transport wherever possible.
Buses to Ecclesall Rd: for Thompson Rd entrance leave from stops MF1 and MF2 on Charter Row in the city centre. These include 65 (Sheffield – Buxton), 81/82 (Stannington – Dore), 83/83a (Ecclesfield – Fulwood), 88 (Chapeltown – Bents Green), 215 (Sheffield – Matlock) and 272 (Sheffield – Matlock)
Buses to Clarkehouse Rd: include 6 (Millhouses – Manor Top) which you can catch from HS3 on the High St, 181 (Dore – Western Bank) which leaves from CH3 West St, 10/10a (Manor Top via Heeley and Nether Edge) and 271 (Sheffield – Matlock).
Facilities on site
There are toilets with disabled access and baby changing facilities available in The Curator's House and near the Thompson Rd entrance. There will also be additional portaloos available around the site.
CHRISTMAS PAAAARTY 2018!
Start: 19:00
End: 01:00 (approx)
Location: Open in map appBurton Street Foundation
57 Burton Street
Sheffield
S6 2HH
Cost: £30
Contact: Dylan - 07769215970
BOOKINGS OPEN!
Come, join us for another fantastic festive celebration.
Arrive from 6:30pm, buy a beverage from the bar and take a seat for your three course meal at 7:30pm.
When the meal is over let to disco commence. Pass your requests to the DJ.
As midnight draws near and we're asked to clear, no need frown as we'll be heading to town!
If you're interested, check the menu, let me know your order (including any dietary requirements) as soon as possible as we need to submit the orders as soon as possible.